We are happy to announce that the 2022 edition of ICTCC conference will take place at
UNIVERSITY OF CUU LONG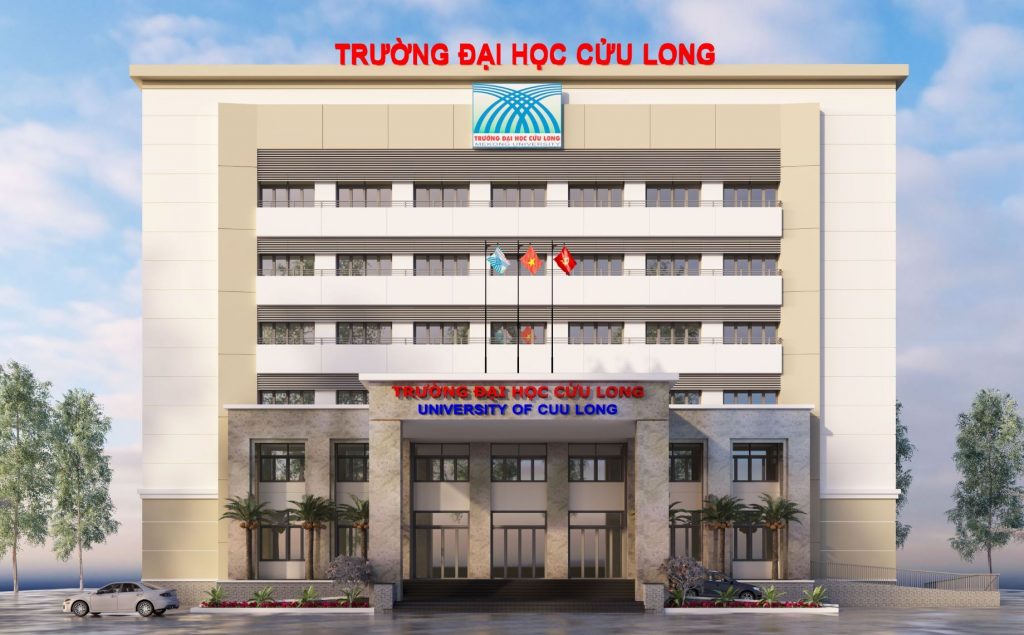 Address:
National road 1A, Long Ho
district, Vinh Long province, Vietnam
opposite the Hoa Phu Industrial Parks,
Vinh Long province.
Website
Contact information
3831155 – 0270. 3821655 – Fax: 0270. 3657011
The Gala Dinner will take place at
Sai Gon – Vinh Long Hotel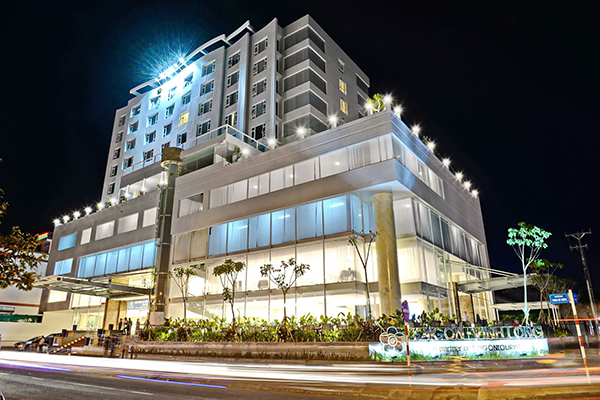 Address
02 Trung Nu Vuong Street,
Ward 1, Vinh Long City,
Vinh Long Province
Website
Contact information
(0270) 387 9988 – (0270)387 9989
How to get there

Arriving at Tan Son Nhat airport, there are several options:
– It would be better to take a taxi to Western Bus station and catch the bus
express e.g. Futa, Thanh Buoi, Phu Vinh Long. The cost of the bus from
Western Bus station to University is around 150,000 VND to 200,000 VND.
Before leaving the airport, be sure to exchange some money as in Vietnam we
only use our local currency.
– On the other hand, renting a car would be a deal if you need more convenience.
– It takes 3hours from Ho Chi Minh City to Vinh Long city.

Arriving at Can Tho International Airport, you should:
– Take a taxi in the 50 minutes to the venues
– The cost for a taxi driving from Can Tho International Airport to University
is around 600,000 VND to 700,000 VND.
What to see
In Vinh Long, Tien Chau pagoda lying on An Binh islet of An Binh commune,
Long Ho district, the pagoda faces Vinh long town. Since constructed in the 19th
century, it had several restorations, particularly in 1960 when its whole front was
rebuilt. In 1994, it was recognized as a national cultural and historical monument
site.
Van Thanh Mieu (Temple of Literature God) – Vinh Long province
Standing on Tran Phu Street, Ward 4, Vinh Long town, this architectural work
was erected in 1864 and completed in late 1866. Van Thanh Mieu was classified
as a national cultural and historical vestige on March 1991
A Binh islet – Vinh Long province
This islet floats in the middle of the Tien River which fronts Vinh Long town. It is
where many tourist spots are located This land has soil fertility and full of planting
fruit tree like rambutans, mangos, longans, durians and so on.
The Mekong delta is famous for its boundless rivers and interlacing canals. Floating
markets (namely Cai Be at Tien Giang province, Cai Rang at Can Tho province or
Nga Bay Phung Hiep at Hau Giang province) that have come into being for a
hundred years are regarded as "the spiritual element" of the Southern river
civilization.
Cai Be Floating Market and Tan Phong islet – Tien Giang province.
The floating market locates in the section of Tien River bordering the three
provinces Tien Giang, Vinh Long, Ben Tre. Every day, the nearly 1 km long section
close to the mouth of Cai Be River hosts some 400- 500 boats brimful of fruit
varieties gathering along the banks. Stopping by this floating market, tourists will
have a chance to observe water-based trading activities that have characterized the
Mekong Delta for a long time.
Cai Răng Floating Market – Can Tho Province
The wholesale market supplying countryside fruits is just 5 km away from downtown
Cantho and along the national highway No.1 towards Soc Trang. In coming years, Cai
Rang Floating market is to become the central self–producing and self–selling market
for the whole Mekong delta.
Vinh Trang Temple – Tien Giang province
Vinh Trang Temple is the greatest pagoda in Tien Giang Province with many
beautiful trees. It was built in 1849 in My Phong village, My Tho city. The beautiful
structure features a mixture of Chinese, Vietnamese, and Angkor (Cambodian)
architectural styles. There are three entrances to the pagoda. The central Iron Gate is
always closed, while the two side gates, which are designed in the Co Lau style, are
open. The side gates are adorned with colorful porcelain mosaics featuring Buddhist
folktales and natural scenery.
Can Tho Museum
This is the Mekong Delta's largest collective museum which covers 2,700 square
meters at 1Hoa Binh Boulevard, Ninh Kieu district. The museum displays and
presents the Can Tho land and people through historical periods. There are more
than 5,000 objects and precious antiques available here.
Ninh Kieu Pier – Can Tho city
Ninh Kieu Pier is the destination most frequented by travelers. It stands in the
heart of Can Tho city, on the right bank of the Hau River. This river is always full of
boats moving up and down. It's famous for its beautiful landscapes and exciting
atmosphere at night.
Tomb of Pho bang Nguyen Sinh Sac (President Ho Chi Minh's father)
Some 1,5 km from downtown Cao Lanh city, the tomb is in Pham Huu Lau
street, ward 4. Covering nearly 4 hectares, the monument zone was established in
1977 and divided into two parts: the area of his tomb and the area of the silted house
– lotus pond.
Doi (bat) pagoda- Soc Trang province.
It is positioned is sited at 71 Mau Than street, subway 5, ward 6, Soc Trang city. It
was built in the 16th century and is one of the oldest pagodas in the province. The
pagoda is famous for its beautiful architecture, especially it's a very large roof that
houses tens of thousands of bats. It presents an opportunity to contemplate Khmer
arts, with skillful, symbolic decorations on its pillars and roof and splendid relieves
and status.
The Mekong Delta also is a land of festivals as well. Ba Chua Xu Festival is one of
the 15 national festivals, the festival is annually held from 23rd to 25th of lunar
April at Ba Chua Xu temple. Chol Chnam Thmay Festival is the traditional festival
of Khmer people that takes place on April 13.
Restaurants
Vinh long
1/ Phuong Thuy restaurant, Vinh Long
2/ Huong Sen restaurant, Vinh Long
3/ Am thuc Pho restaurant, Vinh Long
4/ Thien Tan restaurant,Vinh Long
Can Tho
1/Victoria Can Tho Resort Restaurant
2/ L'Escale restaurant
3/ Nam Bo restaurant